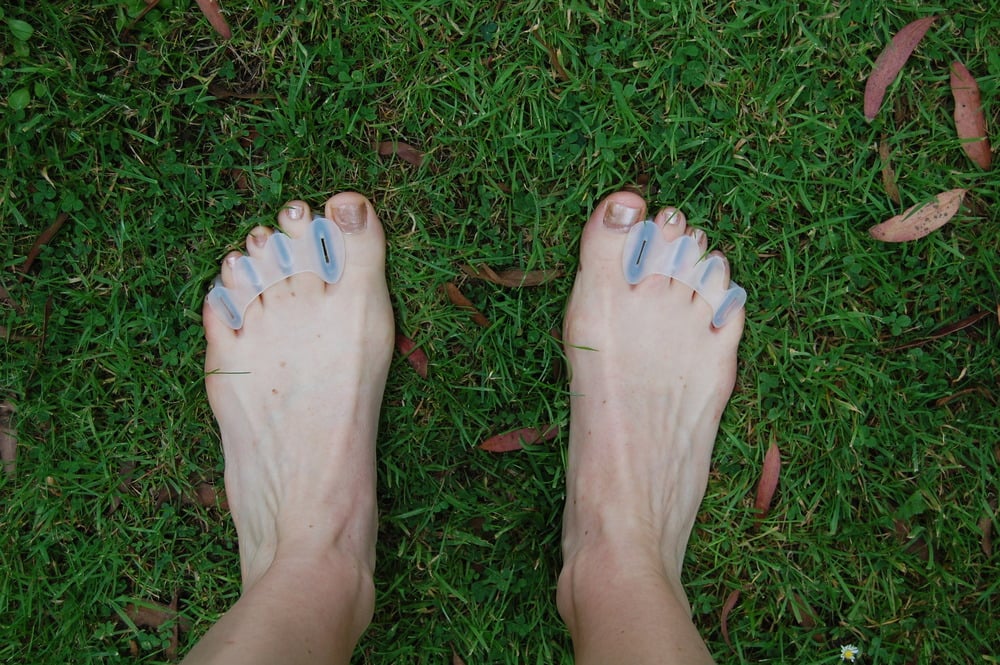 £

59.00

Correct Toes - £59.00 & free p+p within the UK

**We have increased the price to £59.00, but now guarantee first class Royal Mail shipping within the UK. This is only the second time we have increased the price since 2011. This time it is necessary due to increased import duty, the weak pound v. dollar and increased postage costs**

30-day-no-worries return policy. We want them to work for you. Try them, including making modifications, and return to us within 30 days, even if they have been used or modified, for exchange or refund.

Correct Toes are a unique toe-spacing device designed to be worn with footwear* or barefoot during movement. They were invented by sports podiatrist and former elite runner Dr Ray McClanahan and are made from medical grade silicone which is durable and washable.

Correct Toes realign and strengthen the feet, helping to prevent or alleviate common foot problems such as plantar fasciitis, bunions, hallux limitus, neuromas and hammertoes.

The Emperor's New Shoes has been importing Correct Toes from the United States since 2011 and we've sold nearly 7,000 pairs. We honour the manufacturer's 30-day money-back guarantee. Postage is free in the UK and we send them first class. Find out more about delivery and returns here.

*Correct Toes can be worn with any footwear with sufficient room in the toebox. We recommend Inov8's standard last range, Altra's light cushioning range, Lems and Vivo Barefoot. See our Natural Foot Health page.for what factors make a shoe compatible with natural foot health.
Medical-grade silicone - very comfortable for all-day wear.

Washable (with soapy water) and durable.

Customisable to meet your individual needs.

Four sizes available XS, S, M and L.

The width of the base of your toes is as relevant as foot length, but as a guide XS is suitable for (UK) sizes 3 - 4.5. S for 5 - 6.5; M 7 - 9.5. L for sizes 10+. Go up a size if you have wider then average feet. To check more specifically, you can download this template. Print 'Actual Size' (set print to Letter).

Email us for advice if you are not sure what size to choose or order two sizes to try both and send back the size you don't want (within 30 days) for a refund and for non-UK deliveries.
Choose Size